CONTINUOUS BELAY SYSTEM SAFEROLLER FOR ROPES COURSE !
The continuous belay system for ropes course is a safety system to avoid the fall from hight of the partciapant of this areal activity. The particularity of the CBS is that the participant cannot disconnect himself from the safety cable.
One of the leader company of continuous belay system is a swiss company called Kanopeo, providing two types of hight quality product : the trademark are Saferoller and Speedrunner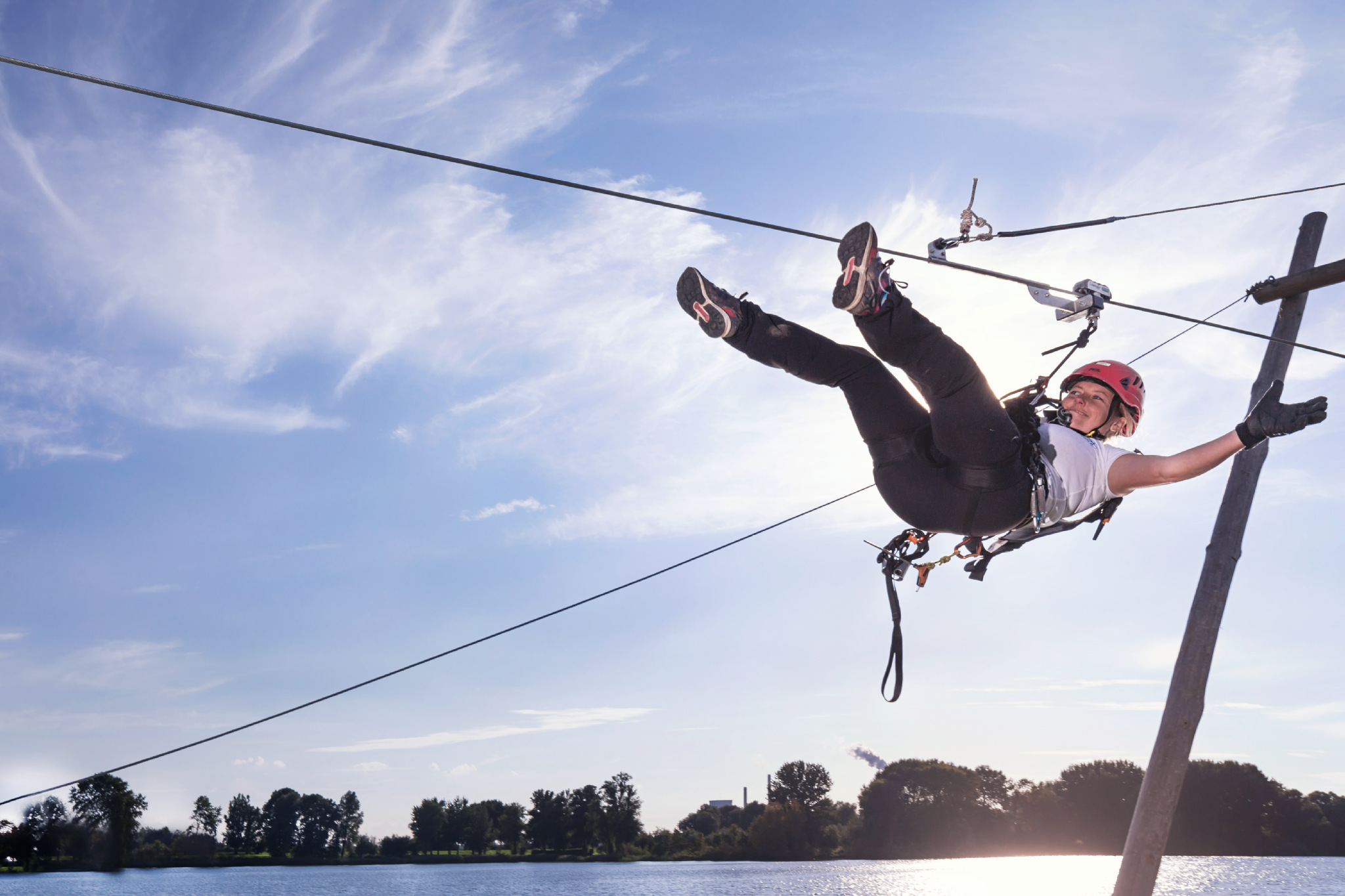 The hight quality Saferoller is particularly adapted for children up 4 years of age, familly and groups.
Saferoller is based on a trolley rolling on the safety line and the bracket maintaining the safeyt line. The biggest advantge is the perfect rolling of the system assuming safety and zip line using the same safety gear.
The bracket are ingeniered to permit an easy mounting of the safety cable just by tightening 3 pushers. No need to fill a pass-cable, no crimping.
This technology of continuous belay system ensure a high safety level : the system is naturally redundant.
Staff, maintenance, briefing, easy go, big flow, etc ensure you a fast return on investment (ROI).